Are you Looking to buy Smartwatch but didn't able to select the perfect one? If yes, then this Smartwatch Buying Guide 2022 is for you.
Wearable and AIoT devices are getting popular even smartwatches are also becoming popular and that is why I am writing this article. If you are thinking that you have to get a smartwatch then read this article carefully till the end because after reading this article you will know exactly which smartwatch you should take, you do not make a bad decision that is my guarantee. I will tell everything in detail, take some time and read this article or if you are buying it to your friend, family or friends, then definitely forward this article to them.
Checklist For Buying Smartwatch Guide
Decide: Apple Or Android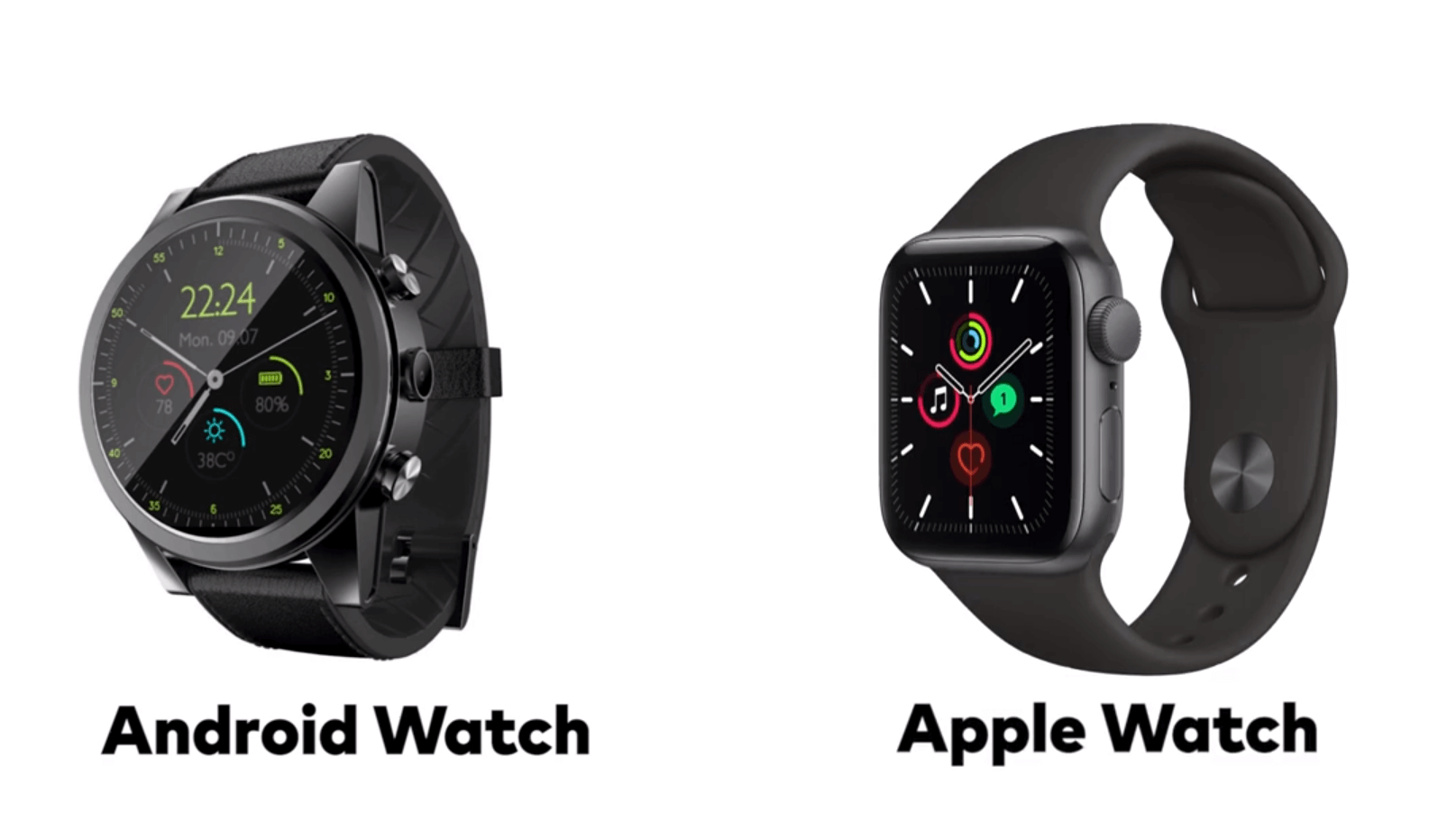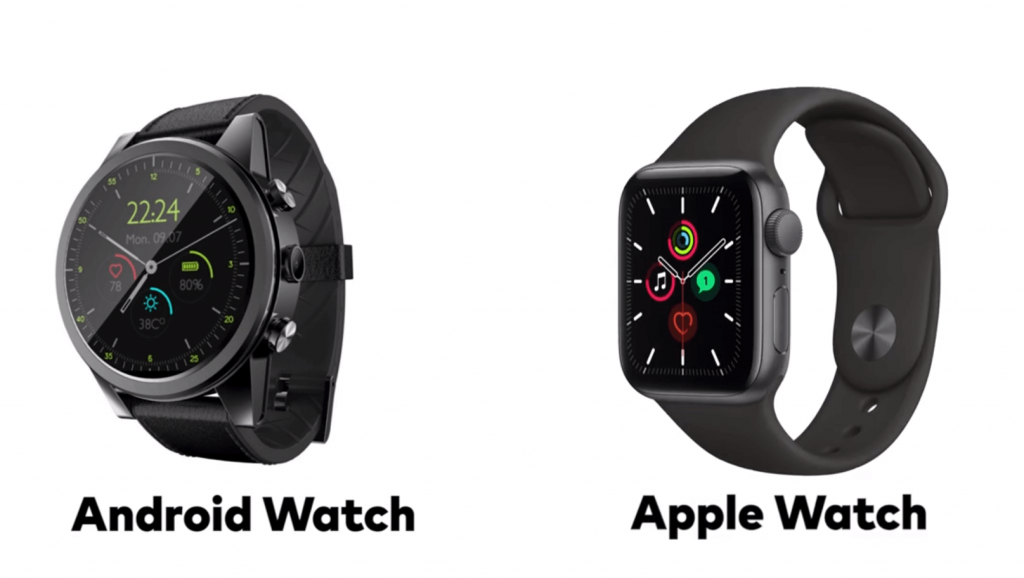 First of all, you have to decide whether you want an android watch or an apple watch. In Android Watch you get an open Ecosystem; but yes, it does have some issues. But you also get range, that means whether your budget is 3 thousand or 30 thousand, you can buy according to yours. Moreover, If you are looking near Apple Watch then there are no options and variants not much.
You know that you will have to pay a lot of money for Apple Watch but it comes with a lot of features like special activities and health features that are there in the Apple Watch, you will hardly find it in Android Watch. So, you have to definitely take care of it. But let me say that there is a big disadvantage of the Apple Watch. Read it you will know why I'm saying this.
Budget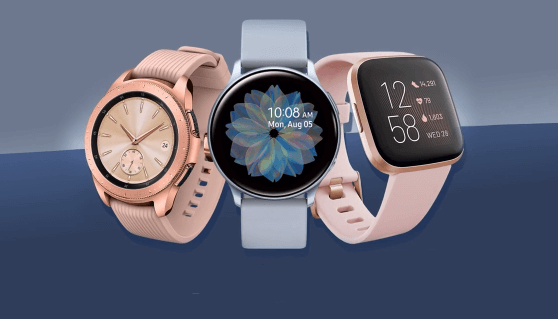 Let's talk about the actual smartwatch and first of all when you decide then decide on your budget whether my budget is 5 to 8 thousand or 10 to 15 thousand. Thankfully so many smartwatches have been launched that you will definitely find some smartwatches in every price range.
Decide Why are you taking it?
Another thing, you have to do is why you are taking a smartwatch because you do a lot of activity and excise and you have to track it because of that or you need connectivity with your phone or else it is the latest trend, you have to buy. So for what? you want this. Definitely writes down 2,3 important points because that will make your decision very easy.
Dial Type
One basic thing is to decide whether the dial type should be round or what are squarish or rectangular like Apple Watch. In Android watches, you will get both round and square dials, so there is no problem. Well let me tell you under 5k and 10k best smartwatches are mentioned below that will help you in making your decision.
Top 5 Watches Under 5k
realme Watch S
Fire-Boltt BSW004
Noise ColorFit Pro 3
Amazfit Bip U
Amazfit Bip U Pro
Top 5 Watches Under 10k
realme Watch S Pro
Honor Magic Watch 2
Amazfit GTR 2e
Amazfit GTS 2e
Mi Watch Revolve Active
Built Quality
There is one thing which we do not pay attention to is the built quality, please pay attention to this too because if you are spending 5-10 thousand rupees then that watch should last to at least 4-5 years according to me; that's why built quality is very important. If you go for a budget smartwatch, then obviously the polycarbonate body will come and it will not last long. But in general, if you have a budget then try to get a metal body smartwatch as it will last you for a long time.
Display
Display Yes, one is the size. Nowadays friends, even in 4-5 thousand, you get watches up to 1.6 inches. Display in a smartwatch is very important and being a little bigger is very important because you consume a lot of information on your smartwatch. Yes, Like what is the weather? What Activities you have done? What is your heart rate? What is your step count? You see all that on your watch face or on the watch. There is a lot of information, so if it is a big size then it is better but equally important whether it is an AMOLED display or an IPS LCD.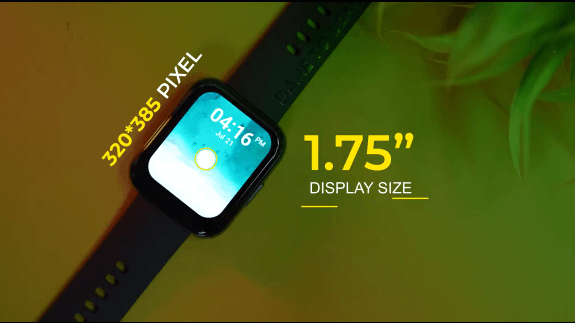 Again here it comes to cost If you see a smartwatch under five thousand then you will get IPS LCD. So pay more attention to the resolution. Smartwatch must have a good resolution and pixels should be at least 350 to 450. If it is less than that then what happens it will look pixelated, if you go in more sunlight or outdoor, then you will not see what is written on the watch. There is no problem in indoors but you may have problems in outdoors and it is a smartwatch obviously if you are going to use outdoors then take special care near the display. Get an AMOLED display if possible, they are much better.
Battery Backup
According to me, the most important point for getting a smartwatch is battery life. This is very important and that's why I have Apple Watch yet I don't use it why I have to charge every day. If I am giving 30-40 thousand rupees for a smartwatch and only one-day battery life is not useful and remember friends if you charge daily means you have to remove it out then you have to charge again. If you charge at night it means there will be no sleep tracking inside it. So pay attention to what all these things are, but no watch gives as many features as the apple watch. So, you have to understand let's talk about android watches generally I think 10 to 12 days battery life should be at least. It is very-very important like I said for me that is no.1 priority.
UI
Let's talk about the UI, I will not talk about Apple; it's a closed eco-system that Comes with a very nice user-friendly UI but that's all; nothing more than that. You get a lot of different variants in Android Watches because each brand has its own UI that is present above Android OS; There are different watch faces which they have developed by themselves so it is important which is the UI as Android is the base on your smartwatch but how is the UI? Pay a little attention to it, is it user-friendly?
But to say one thing guys 80-90% which are menus, navigation, etc. is very similar because at the core, it is an android and here I want to say a very important thing; Yes, we say Android Wear which is the UI of Google's own smartwatch; generally try to avoid it because you get a lot of features again, like Apple Watch, you will get a lot of features but its battery life becomes less efficient because of that. Yes, they do give the feature but then the battery life gets reduced, this is my personal opinion, you can differ from it but as much as I have seen, I think Google Wear should be postponed a bit.
Looks
The quality of the strap is also very important. Yes, it should be of good quality or else there would be a problem because if you put it in your hands for 24 hours, then you know strap quality should be good. But there is one more thing, you will be able to change the smartwatch strap that is coming nowadays, meaning you get interchangeable straps and that is important; 6, 8 months or a year you have used a strap black and now you want a little brighter or a different color, then you will be able to do it.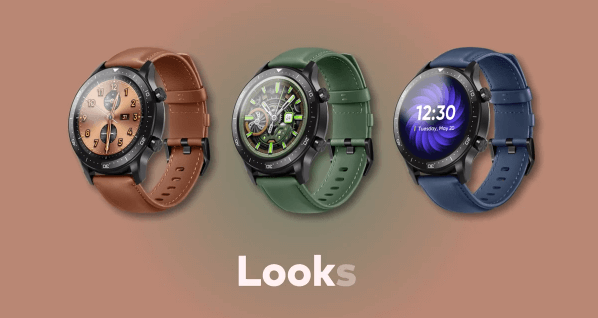 So, there should be interchangeable straps and watch faces to change the look along with the straps which is an important point you should pay attention to. Some smartwatches, only give you four or five watch faces, remember, the watch face means that what you see on the screen, how is it designed in it? what information do you get to see? So the watch face is also important. There are many smartwatches especially for Android where you get a hundred plus sometimes 200, 300 watch faces, and also you will be able to customize; you can put your own photo, you will be able to do that too. So what is the use of this? you will get to see a new watch every day when you see it you will feel that WOW! is looking like something different. So, Watch face is an important point.
Pairing App
One thing we ignore is App. Pairing App is very important, which is the own app of the smartwatch. How does he give information? Do they properly give all the information to you? And Is pairing properly? what if you want to download watch faces, if you want to download them, you will have to do that through the app, please see all these and pay a little attention to know how many features are inside it. Remember, 99% of people take a smartwatch but due to not good app, they cannot fully enjoy that smartwatch. So, The app is equally important.
Sensors
Even in terms of features, there must be some basic features, which should be the minimum sensor. Talking about the features, there should be a heart rate sensor, SPo2, sleep tracking, activity, step counter, sports mode. In general 99% smartwatch you will get all these but these three or four things which are very important. If you go outdoors a lot, then GPS is important. By the way, if you do not do much outdoors, then GPS depends on you. By the way, It should have an accelerometer according to your activity.
Water-Resistant
If you do swimming etc. or if a lot of rain falls on your side, then there should be a water-resistant watch. There should definitely be something like 5ATM or IP Certification. It is very important for a smartwatch, remember if it will not be water-resistant and you go out wearing it in the rain or you forgot to take it out while taking a bath and water fell on it then the smartwatch will be damaged.
Mic & Speaker
Two or three things are like it depends on you and I don't think it is more important. I haven't taken phone calls on it to date. So speaker and microphone, if you take too many phones and what can you talk with speaker then it is fine otherwise it is up to you.
On-board Storage
If you like to listen to lots of music then onboard storage will be fine otherwise there isn't a need for too much storage.
Connectivity
Final friends, I will talk about connectivity, see if there is the latest Bluetooth connectivity or not. If you take a smartwatch now, then at least Bluetooth 5.0 or above should be there that is important.
Conclusion
Finding a perfect smartwatch isn't easy but we made it easy for you by providing some points mentioned above that you need to keep in mind while buying a smartwatch. Moreover, Do you want to say something like you also want to share some tips or you used and want to share your opinion then you're most welcome. You can share by commenting so that everyone can read. Moreover, If you like the information provided in the article then don't forget to share it with your friends and also on social media. For more Tips check out Meowdroid Homepage.