HDD Vs SSD: The article is about Hard Disk Drive Vs. Solid State Drive? How do they operate? Which one should I use? What are the benefits?
Friends, I have brought an excellent article for you, as well as you had asked that we should post more articles on PC and laptop, some information, some educational. Yes, this is the article where I am going to tell you the basic things, Hard Disk Drive Vs. Solid State Drive? How do they operate? Which one should I use? and What are the benefits? I am going to tell you everything. Look at this article till the end so that you will be a pro. Also, you will know what HDD and SDD are? Why use and what to use?
What is Hard Disk Drive?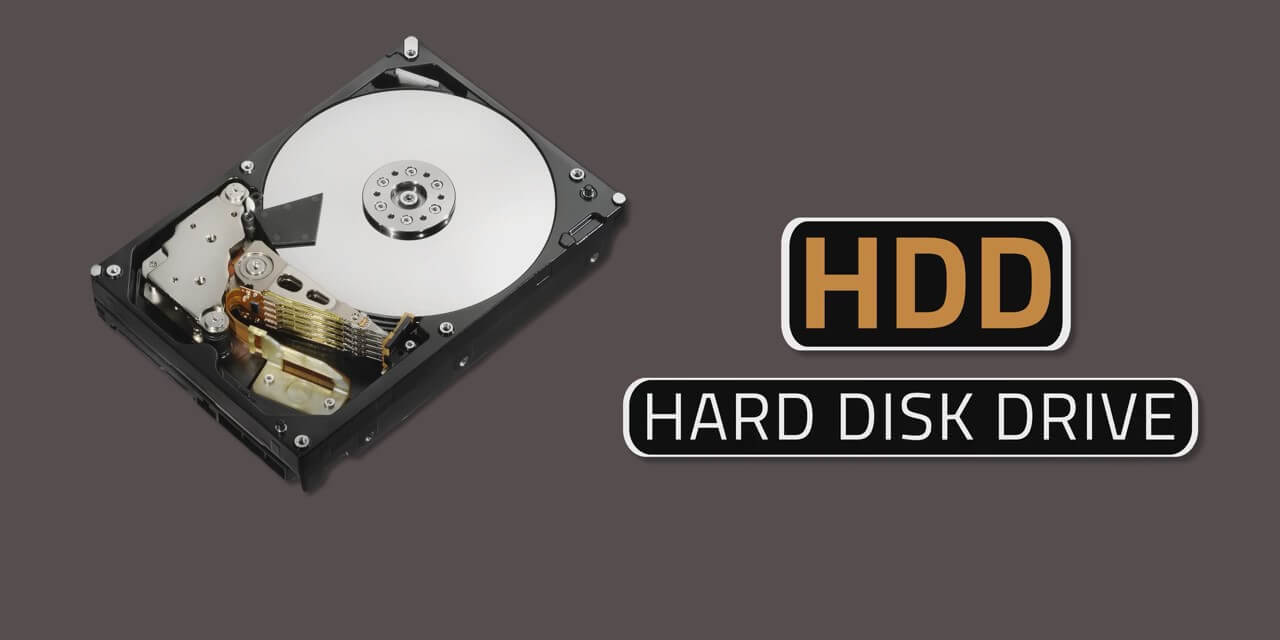 The hard disk drive is 50 years old technology; even 50 years ago, the same technology was the same as today's hard disk drives. So yes, it's old technology and reliable technology, but hard disk drives have a moving part, and that's why it is prone to the accident. But what are these moving parts? Inside there is a circular disk named Platter, and your data is stored above the Platter, and there read and write is occurred.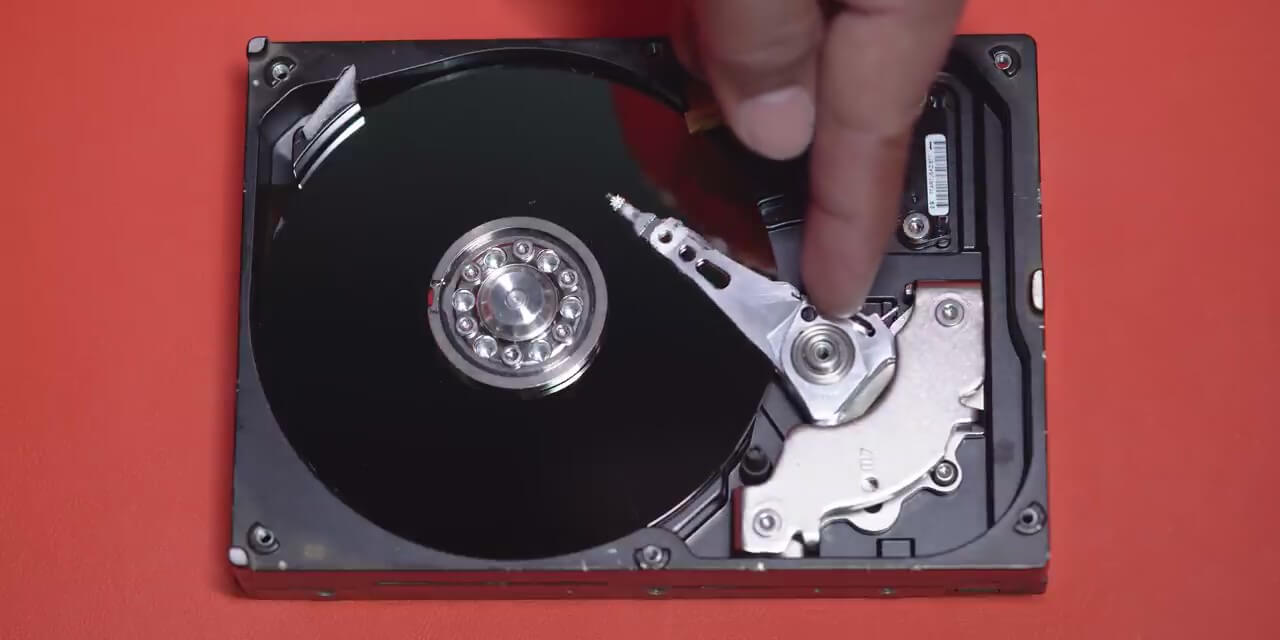 Now you will ask how read and write happens? Do you know the gramophone? that we used to play music, there used to be a disk, and then a point was touched, and it used to spin round, and then the music played. The same thing happens in HDD as there is a Platter that keeps moving around, and there is a needle that reads and writes. And the faster the platter moves, the faster your data will be read and write, and that's why it is always written 5400 RPM (RPM, i.e., how many times it rotates per round per minute) or 7200 RPM with HDD. The higher the speed of the platter, the more read and writes. And that's why when there is something read and write on the hard disk (when you store), the sound comes from the hard disk.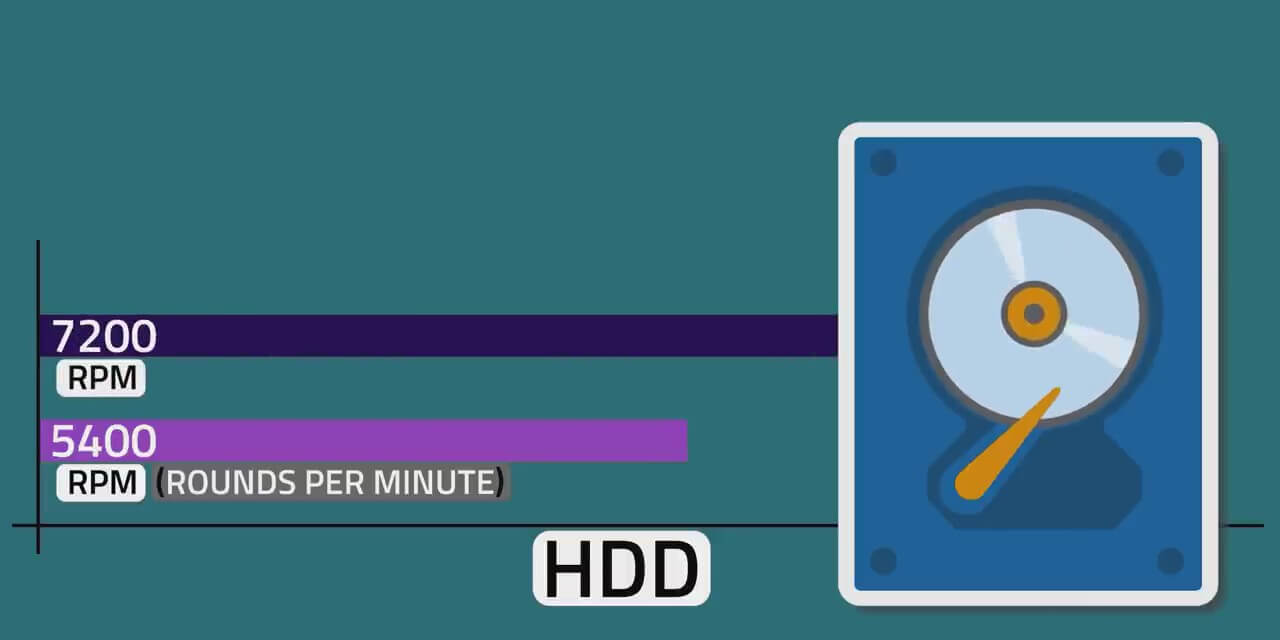 Nothing like this happens in SSD, and I will tell you what the region is? As HDD has got moving parts and when it turns around, the sound also comes. Another thing about HDD is that the size is bigger; if you compare it with SSD, it is bigger. But one or two things go in favor of HDD, old technology, and reliable technology; it is cheap as it is around, so long is cheap. If you compare it with SSD, you will get a lot of storage. Understand that if you spend 10 thousand rupees, then if you get one terabyte of storage in SSD, you might get 6 or 8 terabytes in it, so that is the difference, old technology but cheaper.
What is Solid State Drive?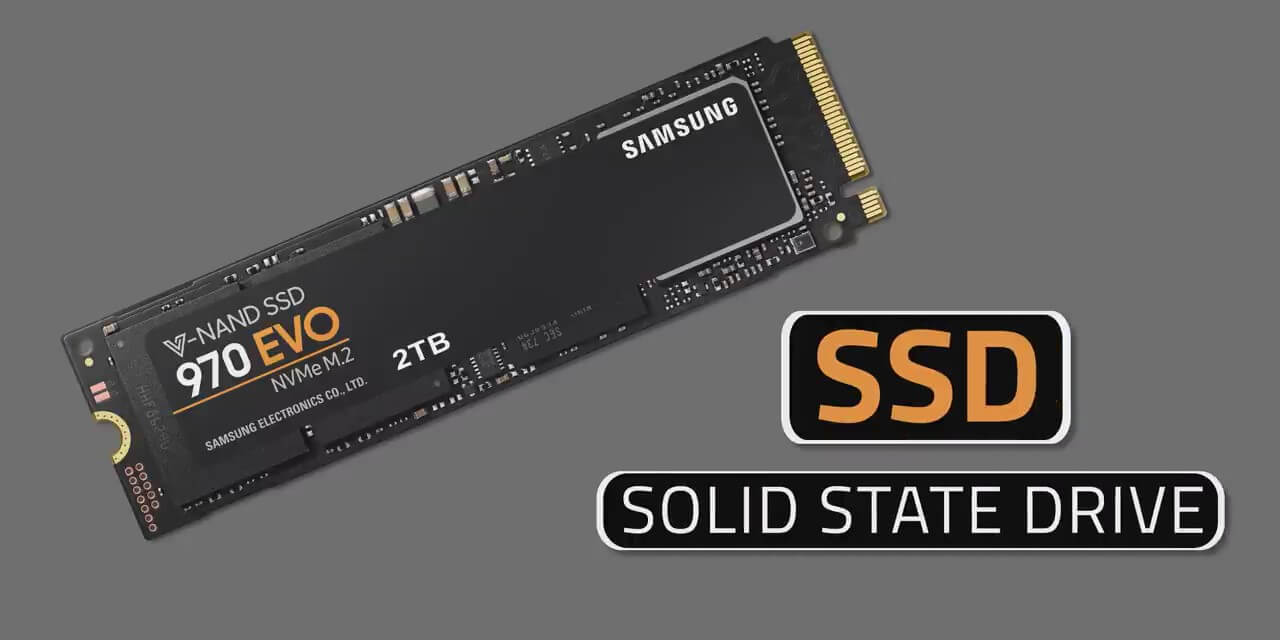 There are no moving parts in SSD. You know, the memory stick of the old computer used to be something similar, and basically, SSD has a memory chip, and the more chips, the more storage will be, and its biggest advantage is that due to the lack of moving parts, the life of it is more. So accidentally, even if you fall, there is no problem because there are no moving parts, there is not much problem, and yes, no moving parts means low noises, etc. And it is much much faster means if you look at reading and write speed, then sometimes it is 5x or 10x faster in HDD comparison, so that is a big thing. But there are many advantages of SSD; it is small in size, fast read and write speed, longer life, no moving part, but it comes at a cost.
In comparison to HDD, SSD is very, very expensive. For example, if you have a hard disk of 2 terabytes, then it will cost 5 thousand rupees, but it will be at least 8 to 10 thousand for SSD, double the money. Also, remember it comes with an advantage.
Guys, Now We talked about hard disk and SSD, but when transferring data, there is only one interface in HDD, and that is SATA like SATA I, SATA II, and SATA III. But different technologies have been used for data transfer in SSD like M.2 and NVMe ( the latest Blessing fast speed). Also, the interface is crucial. For example, NVMe is really faster.
Why should you buy HDD and SSD?
You will say that SSD is so much better than HDD, then I will take SSD only. It is not that many applications are there where you only need storage; you do not need faster read and write. For example, a lot of people download videos, and then you have to watch them; there is not much in it, there is no need for fast data transfer, and storage is the most important. This means that where storage is more important, and you do not have to spend much money and have a tight budget, you should buy HDD.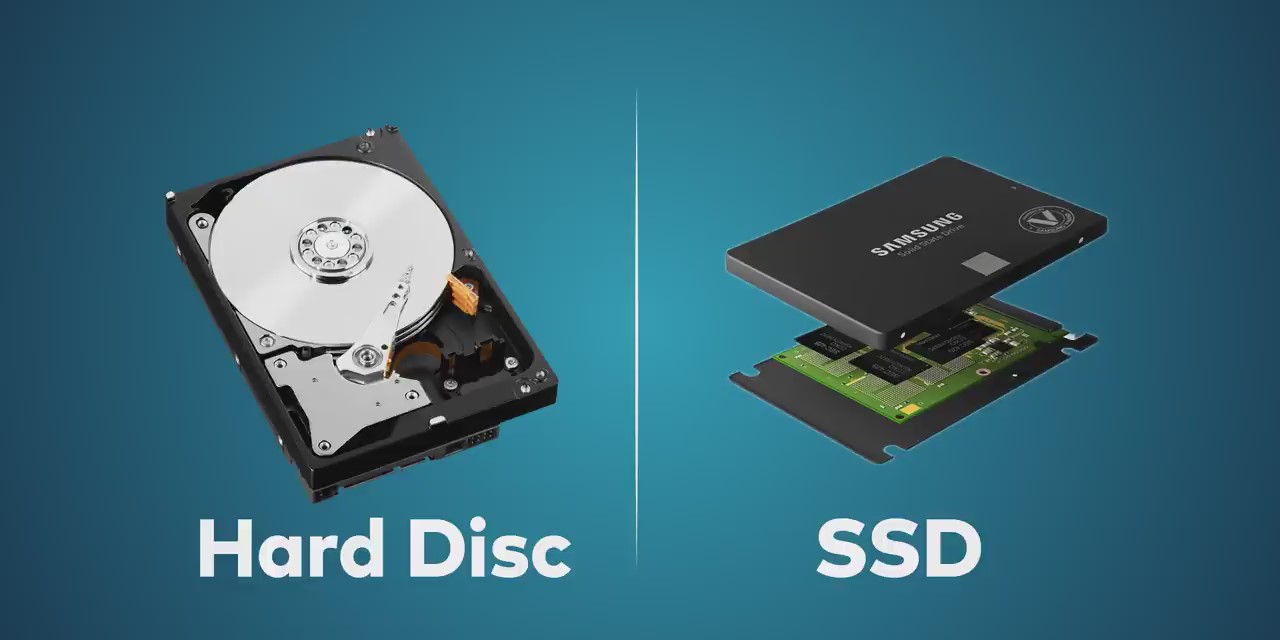 If you have a laptop or you are building a PC, I would say that an ideal combination is such that you take an SSD and take an HDD, which means you take an HDD to do more storage. The applications you have to run or install or install the windows that you have then take a 250GB or 500GB SSD, making your Windows fast, and your applications will be open close fast. Along with rendering whatever is there or on top of it, storing or retrieving it will be quick.
So in my view, the ideal combination is to take the SSD, which is the main drive where there are windows, and use HDD for the files that you store and keep the rest. Because of this, you will also save money, and you will be able to run any application fast. Also, If you are a gamer, then SSD is needed for them. Moreover, If you are a video editor or work with Photoshop graphics, then read and write speed is very important. So for this, you should definitely tell you you should use SSD.
Conclusion
Both have their pros and cons and also depend on your needs to choose between HDD and SSD. However, I already told you when you need to choose SSD and when HDD. I hope you know everything about Hard Disk Drive and Solid State Drive. Still, if you have a question to ask, then comment below; we will respond as soon as possible. If you like this article, then don't forget to share it on social media. Keep Visiting Meowdroid 🙂