What is Mobile Processor? It acts as a brain to control the speed of movements of any mobile phone. It plays an essential role in doing this.
Mobile processor I think is a very wide area for us to consider.
Still, Through this blog, we will discuss the use of the processor for mobile and its effect on gaming. But before we start talking about this, let's know What is a mobile processor and what are its types? Let's have a look into this.
What is a Mobile Processor?
Mobile Processor acts like a brain to control the speed of movements of any mobile phone. It plays an essential role in doing this. Better the processor, better the performance, so you must pay attention to the mobile processor whenever you are thinking of taking mobile phones.
As the performance of any processor is usually estimated from its core. Having more cores in the processor of any smartphone means your mobile phone is likely to give better performance. By being more core, you can do multitasking on your phone very quickly, such as you can open a lot of applications simultaneously, and your phone will not be lag. Still, your phone should also have the appropriate RAM to maintain the performance and give you a smooth experience.
It is also like a chip of an electronic circuit, whose performance is measured based on the Hz, kHz, MHz, and GHz. If the processor chipset is better, then the performance of your phone will also be excellent.
Types Of Mobile Processor
Let us know which company makes the processor of our smartphone and which processor provides the best performance. If we talk about Android smartphones, then there are only four such companies that make processors for Android smartphones. Qualcomm makes Snapdragon processors, MediaTek makes Helio, Dimensity & Autus (for automotive) processors, Samsung makes Exynos processors, and the fourth is Huwaie which makes Kirin hisilicon processors. By the way, all the big companies are there to make smartphone processors, but the thing is that which is the best company among them.
So let's know more about them one by one so that you will be able to decide which one is perfect for your need and fulfill your requirement regarding performance.
Qualcomm Snapdragon Processor

Let's talk about Qualcomm, which is an American company, and their processors get to see you in the name of snapdragon. Qualcomm takes License from ARM for its architecture and makes a few customizations to create its own custom core known as Kryo for Android. Also, the performance of these processors is outstanding and if we talk about 5G, then Qualcomm has a big hand in 5G development, and maybe that is why the first 5G model you got to see was from Qualcomm itself.
If we talk about GPU, i.e., Graphics Processor Unit, then Qualcomm uses its Adreno GPU, which Qualcomm itself develops, and even 90% of the smartphone games that are made are made keeping this in mind. That it can perform very well on the Adreno GPU, which is probably why all the good gaming phones you can see, i.e., these flagship gaming phones, are available with the Qualcomm Snapdragon processor. Also, Its processors perform very well in AI as well, and if we talk about engineering, Qualcomm also brought support for slow-motion at 40 fps long back. Overall, you get to see a lot of new features in Qualcomm's processor.
In these processors, you get to see custom ROM, G-cam, regular software updates, and probably this is the reason that these processors are a bit expensive.
MediaTek Processor

Keeping in mind the price point, MediaTek came into the market with its Helio processor. This company also takes its licenses from ARM for its architecture and does not do specific modifications but still, you get to see a much better performance in the segment of Mid and budget phones.
Right now, in the range of 15 thousand, you get to see MediaTek's G-90T, which is much more powerful and sometimes even outperforms Snapdragon 730 in the case of gaming. The only drawback is that it heats a bit more, and the software integration is not as good as G-CAM support is not seen. Also, inside this phone, you do not get support for custom ROM, and software updates are not helpful. But if we talk about the price point, you can get much better performance within these processors according to the price point.
Exynos Processor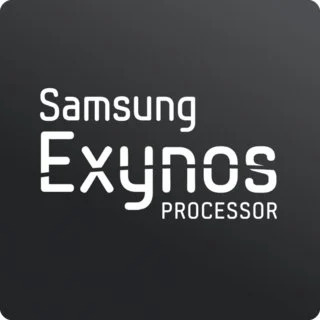 Now let's talk about the Exynos that Samsung manufactures, and it also takes a license from ARM for its architecture and implements some customization in its processor named Mongoose Architecture. Also, Samsung develops processors for flagship phones in which you get to see top-class performance and sometimes even outperforms Snapdragon's flagship processor. Also, Mali GPU's performance gives you better performance.
Overall, the technology that Samsung is using in its flagship processor is much better, due to which you get the support of an 8k video recorder easily in Samsung. There are some drawbacks as well in the same processor of Exynos as the support of custom ROM is not seen as good, the support of G-CAM is not seen.
On the other hand, if we talk about budget phones, then Samsung's Exynos processors in the budget are not as good as they do in the flagship, meaning that Samsung's Exynos processors in the flagship leave Snapdragon's flagship behind. Simultaneously, if we talk about budget phones, then the processors of Exynos in the budget do not even wander around in the Snapdragon.
Kirin Processor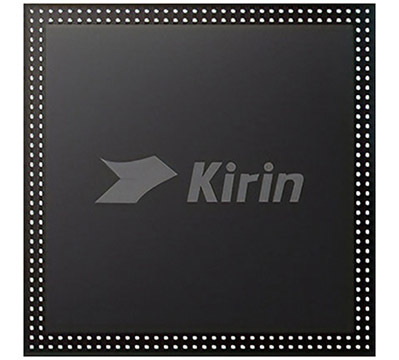 Now let's talk about Huawei, which makes Kirin hisilicon chipsets, and they are only seen in the phones of Huawei and honor. This company also takes a license from ARM for its architecture, but since the US has banned Huawei, Huawei cannot get a license from ARM because ARM is an American company. And now, it remains to be seen whether Huawei will develop its own architecture in the future. This is a later matter, but in these processors, you get to see a lot of AI, much better than other companies. This processor MPU was also quite good but was lagging in GPU, which could not do anything special in the gaming department. If we talk about software development, then we did not get to see so much special in the software department in Kirin's processor. Overall these processors come on four numbers.
Conclusion
So, friends, I hope you have got all the knowledge about the mobile processor, and now whenever you go to buy a new phone, you can be easily able to choose the best phone for yourself without any confusion.
Still, If we talk about which processor is best for your phone, then if your budget is above 15000, you definitely go with a Snapdragon processor. But if your budget is below 15000, then you can go with MediaTek. For more articles like this, Keep Visiting Meowdroid.